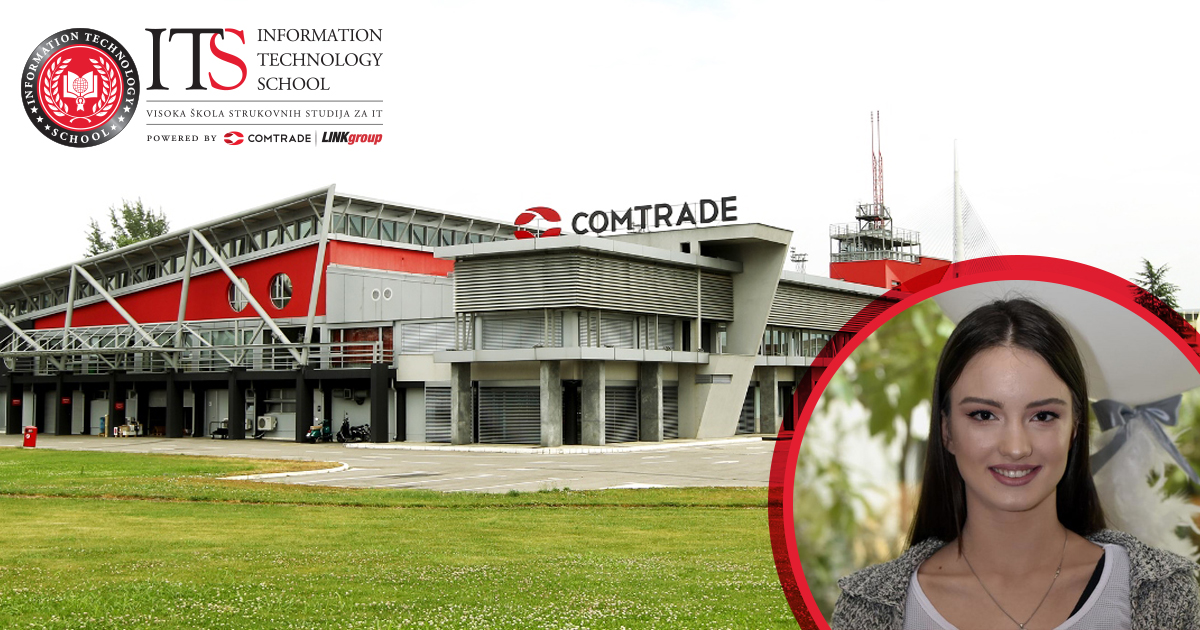 One of the most popular YouTube personalities around, Jana Dačović, is a successful student of the Information Technology School (ITS). In her latest video, she shares with her followers her experience of studying at ITS.
In the video, viewed by some 76,000 followers in a single day, Jana talks about why she opted for IT studies, which academic program she chose, and how ITS helps her advance in her career.
"I mastered many new programs which I now use for my YouTube videos; in that sense, I've progressed significantly. I have a much better understanding of the programs, whereas previously I used to try to learn everything by myself on YouTube. Also, we created various projects together", says Jana in her video.
Jana clearly delighted by studying at ITS
Jana has found a way to implement her ideas using the tools and skills acquired at ITS. At the Computer Media program, she gained the skills and knowledge which she uses to create photos and YouTube videos.
"In the Q&A, I told you I was working on a brand of mine; on something special. I designed the product in Photoshop and used the skills I gained at ITS, which is why I'm certain I've made the right choice."
Later in the video, she explains how the entire academic program is excellent, and how all classrooms are well-equipped, which significantly facilitates the acquisition of IT skills.
"What I like and find really cool is the fact that all lectures are recorded. A camera records the professor and the whiteboard, which enables you to watch the lectures live from home, or later, when preparing for your test or exam; you can view the lectures on your laptop or desktop computer and revise; that's really cool."
As we can see in the comment section, Jana intrigued her followers with her experience and studies, making many of them interested in enrolling at ITS. Her followers have also created a poll, encouraging Jana to make a video or vlog at ITS. Our older students have also contributed to the comments, giving support to Jana and stating how delighted they are at studying at ITS.
Follow this link to learn about all the things Jana likes about ITS, to hear what she thinks about her colleagues, and to experience the atmosphere of the lectures at ITS.