Welcome to a school where education is a calling, not a job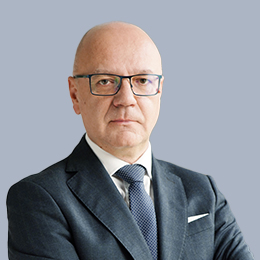 Dear colleagues,
On your journey, you will search for answers to many life questions. Like many generations of young people before you, you are faced with having to choose a career that you will pursue and work on for a significant part of your life, and you will want to make the best decision. You will have the support of your parents, relatives, peers, and the entire society. We are all here to give you all the necessary information and share with you our own insights and experience so that your decision on choosing a profession is in line with your wishes, the hopes of those who believe in you and the real needs of the world in which we live.
That's why we created ITS. To give young people like you the chance to meet their own expectations and the expectations of those who believe in them, to be successful in their professions and proud members of society. We have woven into this school all our knowledge, hopes, skills, the best world practices, the best technology and the best pedagogical practices. We have selected the most reliable partners, the best people to work with you, professional, dedicated and motivated teachers, associates and those who will make this journey easier for you, giving you the chance to devote yourself to your academic and professional development. We have created the best curricula, and we are constantly reviewing, checking and aligning our own practices to ensure that as our students you will reach your full academic, socio-emotional and professional potential. We do this not only because, as a service and educational institution, we want to fulfill all the promises we make to you, but because we know that the future of the world is in your hands, and we want to leave the world in safe hands.
Tomorrow you will work in numerous different industries, and it is up to us to help you get acquainted, during your studies, with what awaits you once you finish your studies, by working on real projects, and even with real clients. As information technology engineers you will work in a variety of industries and areas, including information technology, finance, telecommunications, manufacturing, healthcare, commerce, marketing, education, government and non-government sectors. You will be involved in software development, maintenance and troubleshooting of hardware and networks, network design, database maintenance, website development, mobile application development, consulting with clients on information technology, and many other jobs. You will be involved in electronic business, you will digitize processes, improve the operations of the institutions you are a part of or lead, and deal with digital multimedia. You will create solutions that will make the lives of members of our society better and more beautiful. We will come across each other in Belgrade, but also in other world capitals because you will have a diploma that is recognized all over the world. Regardless of whether we meet in the real world or in the virtual world, we will know that we gave you the best we had and that we didn't stop there, and that because of you we wanted to become even better every day and that we also developed along with you. Because together we repay the debt to society, each one its own.
Prof. dr Valentin Kuleto, founder of ITS