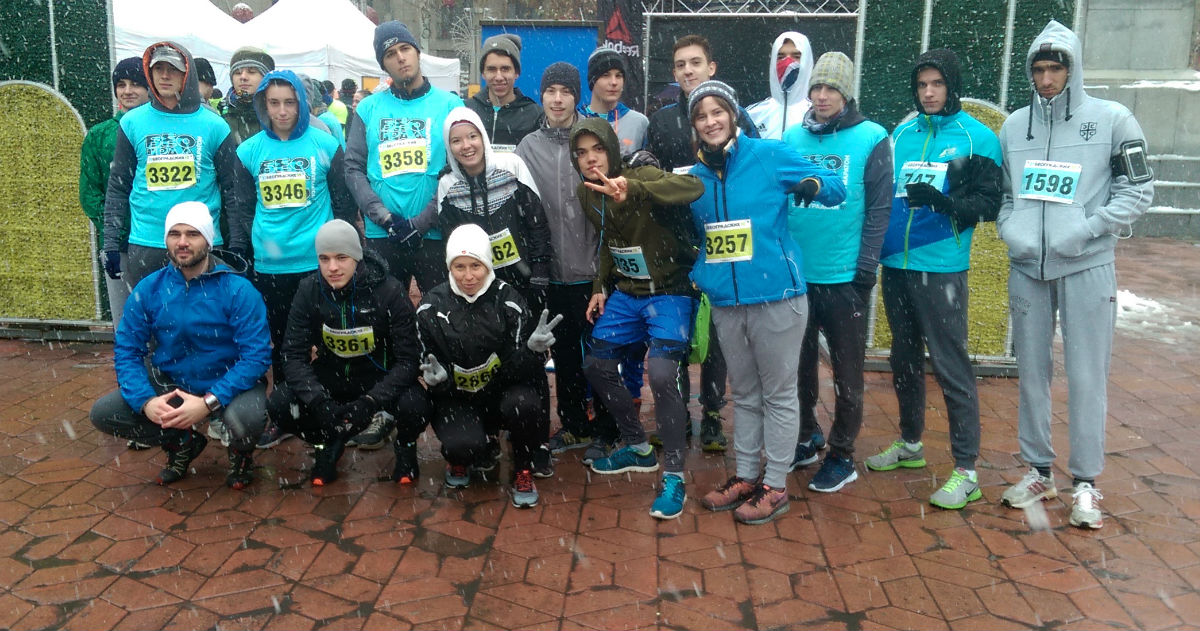 The first Belgrade Half Marathon was held on December 3, 2017. ITS students participated in this event that premiered in our city. Despite the fact that the snow surprised all runners, seven of our students completed the half marathon on account of their spirit and drive. Apart from the students, sport coordinators Marija Ivanov and Nenad Vukadinović, as well as the students from our high school, also tested their strength and stamina in the half marathon.
The first Belgrade Half Marathon comprised two races, Belgrade 21 and Belgrade 10, which enabled our fellow citizens to run 21 and 10 kilometers, respectively, depending on their fitness level. All our participants managed to overcome the harsh weather conditions and end up at the finish line.
Young IT experts fully aware of the importance of exercise
Marija Ivanov, the ITS sports coordinator, said: "ITS students were among the participants of the first Belgrade Half Marathon. These young IT experts have once again proved that they are aware of the significance of exercise and sport, and that fickle weather conditions cannot hinder their intentions. We congratulate our students!"
Among the 4000 runners, the following ITS students bravely reached the finish line at around 0 degrees Celsius: Stefan Vučković, Slaven Pavlekić, Nemanja Tešić, Stevo Vračar and Mateja Jovanović, who ran the 21 km race, while David Milosavljević and Polina Bakalski ran the 10 km race.