Despite the fact that recent practice has shown otherwise, we have become accustomed to the rule that natural and technical sciences are mostly dominated by men, while social sciences, medicine, pharmacy and biology are reserved for women.
If we analyze the statistics, we may come to the conclusion that men dominate technical sciences. However, recent studies have shown that more and more women are opting for these professions.
Today, more and more women are deciding to build a career in IT, many of whom have succeeded in obtaining key managerial positions in companies, which unequivocally proves that the technical world isn't reserved solely for men.
This isn't surprising; on the contrary.
Why does IT increasingly appeal to women?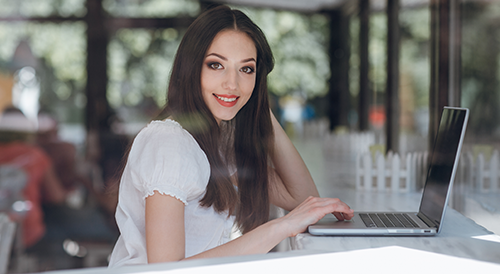 Unlike other technical sciences (construction, mechanical engineering or electrical engineering), where men are the majority due to, among other things, an environment that's insufficiently suitable and attractive to women (constructions, industry, machines, power plants…), IT engineering has become the first truly attractive discipline for both sexes.
IT jobs are performed in a good working environment and are not physically demanding; they require creativity, imagination and intuition; they are well-paid and can provide a successful career; also, they can be effectively combined with skills from other fields, making it an all-round profession.
Of course, all this has contributed to an a highly increased number of women in the IT sector, particularly in e-Administration and e-Business. Also, managing IT projects is no longer something only men opt for.
The prejudice that women were not made for this field of science still surrounds us. However, the fact of the matter is that they hold some of the key positions in the largest corporations in the world, proving that the beginnings of programming with informatics pioneer Aida Byron were no coincidence.
Indeed, research has shown that recently, particularly this and the previous year, a lot of women have opted for education in the IT sector.
In 2008, out of the total number of enrolled students, only 6.4% were girls, a lot less compared to subsequent years. Since then, the percentage has increased. Today, for example, 30.76% of students at the Organizational Sciences department are girls.
There is no reason why this field, which is the most profitable today and one that guarantees a successful career and high income, should not be available to women. Propensity for science has nothing to do with gender, and is expressed in early childhood, not by birth. So, there is no reason why men should dominate this profession.
Examples of the most successful women in the world confirm this: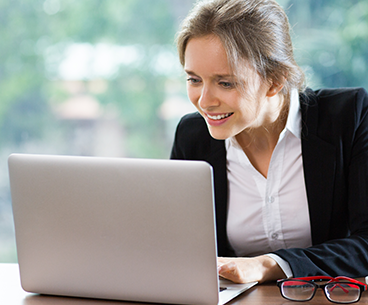 Sheryl Sandberg – After four years working as a COO (Chief Operations Officer) at Facebook, she became a member of the board of directors.
Indra Nooyi – CEO at PepsiCO, one of the world's two most successful food and beverage businesses by net revenue.
Irene Rosenfeld – CEO at Kraft, managed a split in the confectionery industry, which led to the creation of two new companies.
Virginia Rometty – a true veteran at IBM, where she spent 30 years and eventually became the CEO. Today, the company has an annual revenue of $100 bn.
Marissa Mayer – a chairperson at both Google and Yahoo; she designed some of the most valuable services in these companies and has been an inspiration to business women around the world.
Anne Sweeney – co-chair of Disney Media Networks and president of Disney – ABC Television Group which has over 600 m viewers in 169 countries around the world.
Susan Wojcicki – senior vice president at Google; the woman behind the main company brands, such as AdWords and AdSense, Analytics and DoubleClick. She is responsible for the company's $37.9 bn revenue in 2011.
Diane Von Furstenberg – president of the Council of Fashion Designers of America (CFDA), which today brings together the top 350 designers.
Sheri McCoy – former CEO at Johnson & Johnson and Avon.
Mary Barra – the most powerful woman at General Motors, the largest car manufacturer in the world. She manages 36 000 people and is in charge of the design, production and quality of more than 11 car brands around the world.
Laura Lang – former CEO of Time Inc. She made a deal with Apple, making 20 Time publications available through Apple's Newsstand app.