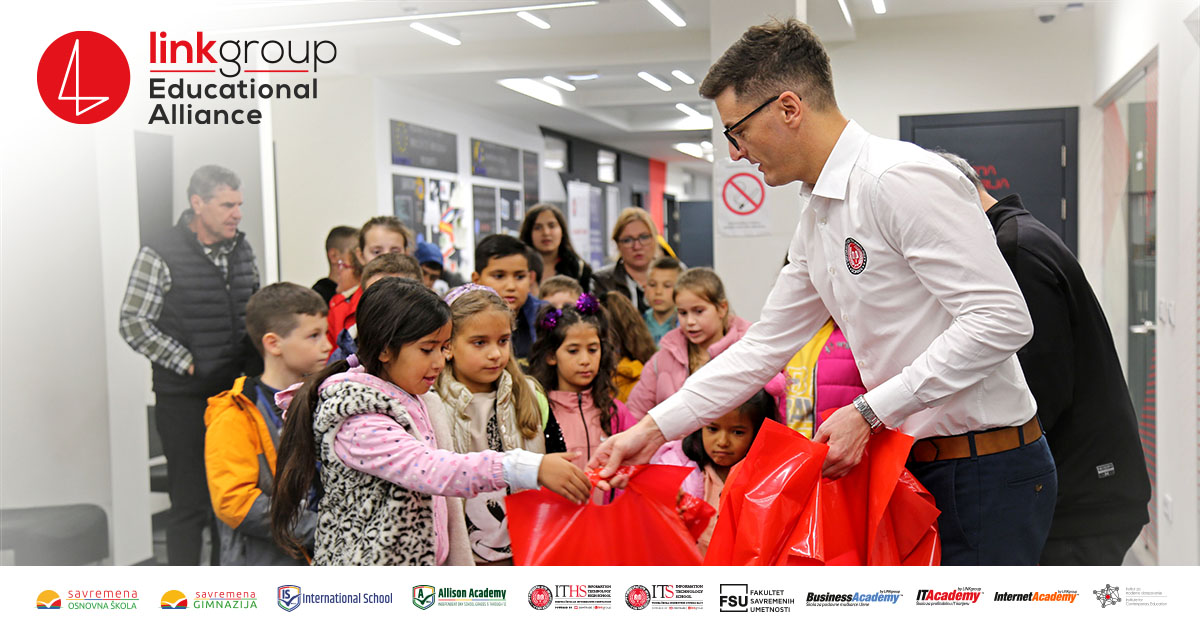 As part of the "LINK kidZ & Youth Without Borders Community Club" programme, LINK Educational Alliance hosted the students and teachers of "Bora Stanković" Primary School from Tibužde, located near Vranje, with which a Cooperation Protocol was recently signed.
During the two days of their stay, the students and teachers of this school visited Information Technology High School – ITHS, Savremena Gimnazija and Primary School Savremena, and then, through a walk around the city, they got to see and learn about the attractions of Belgrade – Church of Saint Sava, Kalemegdan Fortress and "Jevremovac" Botanical Garden, while the Museum of Illusions left the biggest impression on them.
Through this informal meeting and socialising with their peers and colleagues, the students and teachers of "Bora Stanković" school and the schools of our system gained another new experience and made new friends. This meeting of the same generations from different regions, yet with similar interests, made everyone happy and proud and they all will certainly remember it fondly for a long time. 
The visit was organized and conducted by LINK edu Alliance, which covered all the expenses of this study trip.
Continuing our friendship
This kind of direct exchange of experience, conversations, emotions, smiles and joy is a continuation of the cooperation that began when LINK edu Alliance representative visited "Bora Stanković" Primary School and donated it teaching aids that greatly facilitate the process of teaching and learning and make it of higher quality.